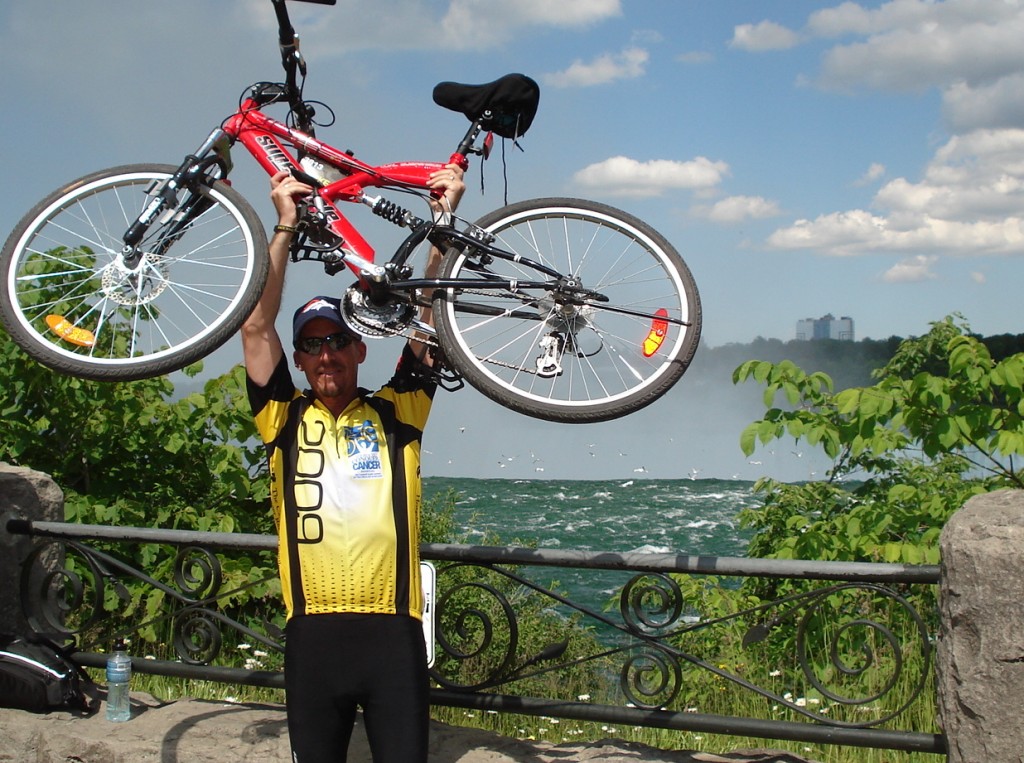 Many amateur and professional athletes around the world turn to Chiropractic to help them not only feel good but perform at their best. Fact is, many have even reported they wouldn't even dream of competing without getting an adjustment first! The secret is out, if the pro's do it, then why not you? Chiropractic can give your athletic endeavours an edge, improve your athletic ability by helping to keep you healthy and in top form and by keeping minor injuries from becoming major ones. Progressive coaches, athletes and doctors are realizing that pain-killing drugs are not the answer. They merely cover up the symptoms, deceiving the athlete into actions that could make the injury more serious. Probably more than any other health profession, Chiropractic's approach to health closely relates to the needs of the sports participant. Most sporting activities cause tremendous amount of strain on the back and structural system. This is because of the extreme physical demands on the human frame. This is why you'll find chiropractors as "team doctors" for professional, college, high school, junior high and elementary school football, basketball, baseball, ice-hockey, handball, rugby, soccer, running and weightlifting teams.
That's also why chiropractic has been used by many world-class professional sports people and teams: Usain Bolt, Toronto Maple Leafs, The entire NFL, Australian Wallabies, New Zealand All Blacks Rugby Club, England Rugby Union, AC Milan football club, Patrick Rafter, Lennox Lewis, Tom Brady, Arnold Schwarzenegger, Joe Montana, Muhammad Ali, Michael Jordon, Jerry Rice, Evander Holyfield, Emmit Smith, Venus Williams, Johnny Damon, Maurice Jones Drew, Wade Boggs, Jose Canseco, John Stockton, Barry Bonds, Reggie Bush, and Sydney Crosby just to name a few. Even dancers, world-class bikers, golfers and race car drivers get chiropractic care. In all these sports chiropractors help each athlete perform to the best of their ability. Evander Holyfield was quoted saying, "I found that going to a chiropractor helps my performance. Once I drove 20 miles to see a chiropractor before a fight. I have to have my adjustment before I go into the ring." Michael Jordan said, "I didn't know how much I could improve until I started seeing a chiropractor. Since I've been in chiropractic, I've improved by leaps and bounds both mentally and physically." Even Arnold Schwarzenegger stated that "Bodybuilders and fitness people have been using chiropractic very extensively in order to stay healthy and fit. I found it was better to go to a chiropractor before you get injured. We are a perfect team – the world of fitness and the world of chiropractors." Athletes under chiropractic care were compared with a control group that received none. Agility, balance, power, speed reaction and hand reaction time improved dramatically.
After six weeks, the chiropractic group had a 10.7% improvement while the control group had a 4.5% improvement. After 12 weeks, the chiropractic group's improvement was 16.7%!
Drs. Anthony Lauro and Brian Mouch concluded from their research, (Chiropractic:The Journal of Chiropractic Research and Clinical Investigations, 1991, pp. 84-87) that "The [chiropractic] athlete reacts faster, coordinates better, executes fine movements with improved accuracy and precision, amounting to an overall better athlete."
That's why 75% of the San Francisco 49ers received chiropractic care the day they won the 1990 Super Bowl. Dr. Nick Athens, their chiropractor, says: "Athletes are always looking for ways to improve their performances on the field; chiropractic care is one of the best ways to accomplish this." That's why there were 16 chiropractors from 12 countries at the 1988 Seoul Olympics. Imagine how many there is now? And let's not forget the millions of people who regularly perform aerobic workouts or other exercise. Workouts are much more effective when the spine is balanced. "Getting in shape" should always include the "shaping" of the spinal column by a good chiropractor.
If we look at sports like golf, tennis, racquetball and handball; swinging a club or racquet or throwing a ball are all one-sided activities which can cause the spinal column to lose its natural balance. But you don't have to be an Olympiad, a professional athlete or a "serious" athlete to benefit from chiropractic care. North Americans suffer over 17 million sports-related injuries each year and everyone with such an injury needs regular chiropractic care. Even the kinder, gentler sports can create damage from micro-trauma rather than macro-trauma. A leisurely game of billiards, pool or table tennis may seem nothing like the collisions of football, soccer or rugby, but micro-trauma caused by repeating the same movement can eventually over time wear down a body part as severely as colliding with a defensive lineman or running into a wall.
Your chiropractor balances your spinal column and relieves stress on your muscles, ligaments, tendons and nerves. Sports injuries nearly always jar and misalign your spine and the structures near it. A trauma to anywhere in the body can damage your spine – a blow to the ribs, legs, feet, head, shoulder or torso can radiate to it. If you play any sport or participate in any exercise or activity, you should receive a chiropractic checkup to ensure that your spine is balanced and free from misaligned vertebrae causing "pinched" nerves (spinal subluxations). Chiropractic care may give you the winning edge. That is why there are many amateur and professional athletes who wouldn't dream of competing without chiropractic. Athletes who are in severe trauma need chiropractic. The medical profession specializes in the management of fractures, torn flesh, ripped tendons, dislocations, blood loss, and other damage that may need immediate emergency attention. However, most victims of trauma leave the hospital with serious spinal subluxations from their accidents because M.D.'s are not trained to locate and correct this form of spinal damage. That is the realm of chiropractic care.
Before surgery, if at all possible, explore chiropractic and natural methods first. As Joe Montana once stated, "I only wish I had tried chiropractic care a few years ago when I first started having back pain, and maybe this surgery would never have happened." Now how about you? Want that winning edge? A little more balance? A little more athletic performance? "Athletes" should always include regular chiropractic care for spinal "re-alignment". Dr. Blaser is passionate about sports. Whether you are a professional athlete or a weekend warrior, chiropractic is beneficial to help you reach the health and fitness goals you aspire to.
Blaser Chiropractic is dedicated to helping you achieve your health and wellness objectives.
~ Give us a call today at 519-653-1020~