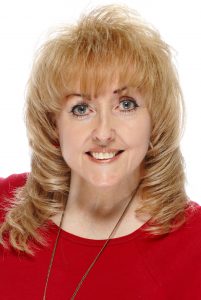 Hi, I'm Sharai and I was born in Surrey, England before moving to Canada when I was five. I found, early on, that my talents were more in the creative realm so I started attending drama schools and acting courses since 1973. I have achieved diplomas from the Cambridge Center for the Arts, John Casablancas School of Drama, The Canadian Academy of Talent (through CBC) and Juli-Ann Kay Casting Toronto, to name a few. I grew up loving and appreciating film and theater, so you'll find I'm quite up-to-date on all the latest movies! Other passions for me are travel, photography, learning languages and reading. Book subjects that fascinate me are Christian Apologetics, Philosophy, Ancient History, World Religions and Biblical Studies.  I also love going for High Tea (that's the English me!) so you'll find me in Niagara-on-the-Lake quite often at the Prince of Wales.
I joined the Blaser Chiropractic team in December of 1991 and found the job so rewarding that I've stayed ever since.  Over the years I've grown not only in the knowledge of chiropractic care and it's benefits, but have witnessed it's miracles firsthand in my own life as well as our patients.  I suffered for many years with terrible headaches and got such tremendous relief with chiropractic that I decided it was in my best interest to marry the chiropractor (which I did in April 1999)!  It is a blessing to be working alongside my wonderful caring husband, Dr. Paul!
I love watching lives transformed through chiropractic care and to be a part of our patient's journeys as they achieve their quality of life back. I look forward to meeting you!