My Chiropractic Story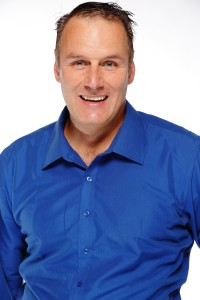 Dr. Paul was born and raised in Kitchener. He received periodic chiropractic care as a young teenager, but later made the decision to pursue chiropractic while attending undergraduate studies at University of Waterloo. He recalls a dramatic incident whereby his younger brother Peter (only 4 years of age) picked up the neighbour boy who was 2 years old. Shortly after, Peter experienced so severe right leg pains that within hours, he was unable to walk at all and he actually lost his voice from screaming in pain. The family chiropractor was called and came to the house. He stated that "Peter's pelvis was out a mile and pinching the nerve down his leg." He gave Peter an adjustment and within minutes, Peter's pain rapidly subsided and he walked. The pain was gone! After a couple follow-up adjustments, he was back to normal. As a result, I knew my calling was to become a chiropractor.
Chiropractic Background
Dr. Paul graduated "Cum Laude" from the Canadian Memorial Chiropractic College in Toronto in 1986. Afterwards, he started his practice in Cambridge on Adam Street. After two moves, he finds himself on Eagle Street facing Riverside Park.
Dr. Paul constantly continues to learn and grow by attending post-graduate seminars. He has a special interest in pregnancy, babies and children. He has used the Webster Breech-Turning Technique for well over 20 years. Dr. Paul also is very interested in athletes and their functional capacity.
Dr. Paul uses both Diversified (hands on) and Activator (instrument) techniques which are both gentle and effective. He also has extensive training in C.B.P. – Chiropractic Biophysics which specializes in spinal reconstruction.
Dr. Paul realizes that the human body has an amazing ability to heal itself. The brain sends "life" messages (or nerve impulse) to every cell, tissue and organ in the body. His passion is that every person has the opportunity to maximize their nerve potentials in order to live their life to the full.
On A Personal Note
As much as I love being a chiropractor, my faith and family come first. I've been married to my beautiful wife, Sharai, since April of 1999. We live in Cambridge and attend Creekside Church in Waterloo.
I have a passion for the outdoors. I love to keep fit by running, biking, swimming; along with some weights and core training. My favourite is running which I do outside 12 months of the year. I've participated in half and full marathons, Hamilton Bay runs (30 km), a duathlon, a triathlon and some 10 km runs. I also really enjoy fishing as well as hiking, camping and canoeing.