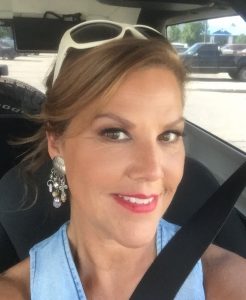 Hello there! I'm Jenn! Though currently living in Cambridge, I grew up in Kitchener.
I graduated from Brock University with two degrees; the first was a Bachelor of Physical Education (Honours), and the other was a Bachelor of Education. This path led to teaching elementary school for 30 years and, though it was rewarding, I finally retired in December of 2019.
Since retiring I get to enjoy more time with my two amazing sons, Jake and Cole. I also love spending time with other family members and friends which includes my precious cat "Turtles". I have a great love of nature, so you will usually find me outdoors briskly walking at a nearby park or hiking along a scenic trail with friends. I have an adventurist spirit so I keep a list full of activities I'd like to achieve, and love checking them off once I've accomplished them. It's been exciting for me finding enjoyment in kayaking, archery, axe throwing, target shooting, go-carting and paddle boarding (to name a few) and the list continues to grow in my zeal to accomplish new goals. As long as I have my health, I want to be active in nature!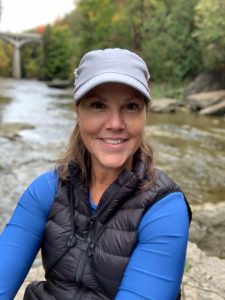 I joined the Blaser Chiropractic team in August 2020 as I was looking for a different job path in which to help people achieve their health potential. I have always wanted to work in a field that supported health and wellness. I myself am an example of what chiropractic care can do for someone. When I fell, my girlfriend recommended I go see a chiropractor, but through preconceived ideas I was very nervous to go. I'm so happy that I took a leap of faith and finally went! That chiropractor is the reason I'm doing well today and believe in what it can do to help you heal!
Here at Blaser Chiropractic I have found it to be a very welcoming and loving place to work. The things that I look forward to each and every work day are the smiles from patients, exchanging warm greetings and having light conversations with so many wonderful people. I truly enjoy being part of each patient's health journey. It really is "a great day" at Blaser Chiropractic and I am excited to meet you!