Hi! My name is Dina. I emigrated from Holland in 1995, where I was a nurse in the University Hospital of Groningen for 13 years.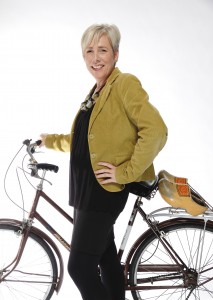 I met my husband Talo in Canada while on vacation.  I'm happily married and have a great son Chris.  I enjoy walks in the park with our golden retriever Bindi!
I love to volunteer in the community and in our church.  When the opportunity arises I also enjoy traveling and have been blessed to visit most continents.
I started working in the clinic as a Chiropractic Assistant in August 2008.  I truly enjoy interacting with our patients in the office, which not only contributes to their health and wellness but collectively enriches our lives as well.
I feel very blessed to work at Blaser Chiropractic along with my colleagues and Dr. Paul!