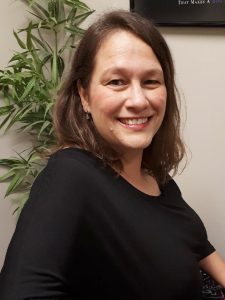 Hello, my name is Lena!
I grew up in Sudbury and graduated from the Office Administration Program at Cambrian College with honours.  I moved to Cambridge in 1993, and shortly after that I met Tom, my husband of 22 years.  We have two sons, Ryan and Darren.
I discovered the benefits of chiropractic care after I hurt my back while tobogganing with my boys.  Since many of my family members have serious back issues,  I have decided to make regular chiropractic care one of my healthy lifestyle choices and have been receiving care now for the past 14 years.
I really enjoy long walks, and when the weather doesn't cooperate, you can find me at the YMCA on the treadmill.  I also enjoy reading, especially in the summer when I can relax in my pool with a glass of wine!  Scrapbooking fuels the creativity in me and is especially fun with a group of friends!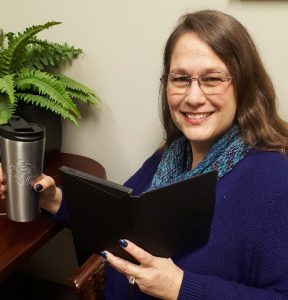 I have been a chiropractic assistant since 2014, but have recently joined the team here at Blaser Chiropractic. I enjoy meeting patients and seeing how chiropractic care improves their lives.  I look forward to meeting you!