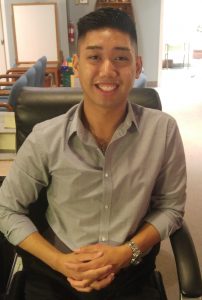 Hi, my name is Glen! I was born in a small city called Peterborough and was brought up by two wonderful parents alongside my younger brother Greg. After finishing high school, I made the big move to the city of Waterloo in 2013, where I studied Kinesiology for four years earning my Bachelors of Science. I plan on attending chiropractic school in 2018 at The Canadian Memorial Chiropractic College, where I can take one step closer to my dream of becoming a chiropractor.
I have a passion for healthy active living as I play a wide range of sports such as basketball and volleyball, and I love to stay in shape by weightlifting at the gym. Another passion of mine is playing musical instruments as I play the piano, guitar, drums and violin.
I love exploring new countries and recently I have been traveling around Asia with my girlfriend. I also have a soft spot for cats as I have an adorable Scottish fold named Taro.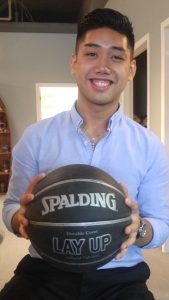 I have worked at Blaser Chiropractic since July of 2017 and I cannot thank Dr. Paul and the angels (Sharai, Angie & Dina) enough for taking me on as their newest chiropractic assistant! It has truly been a blessing being able to work and interact with all the patients. I am constantly learning new things everyday that will not only help me in my studies for chiropractic but also for the health and wellness of myself and others. I am excited to be a part of the family and I look forward to meeting all of you!